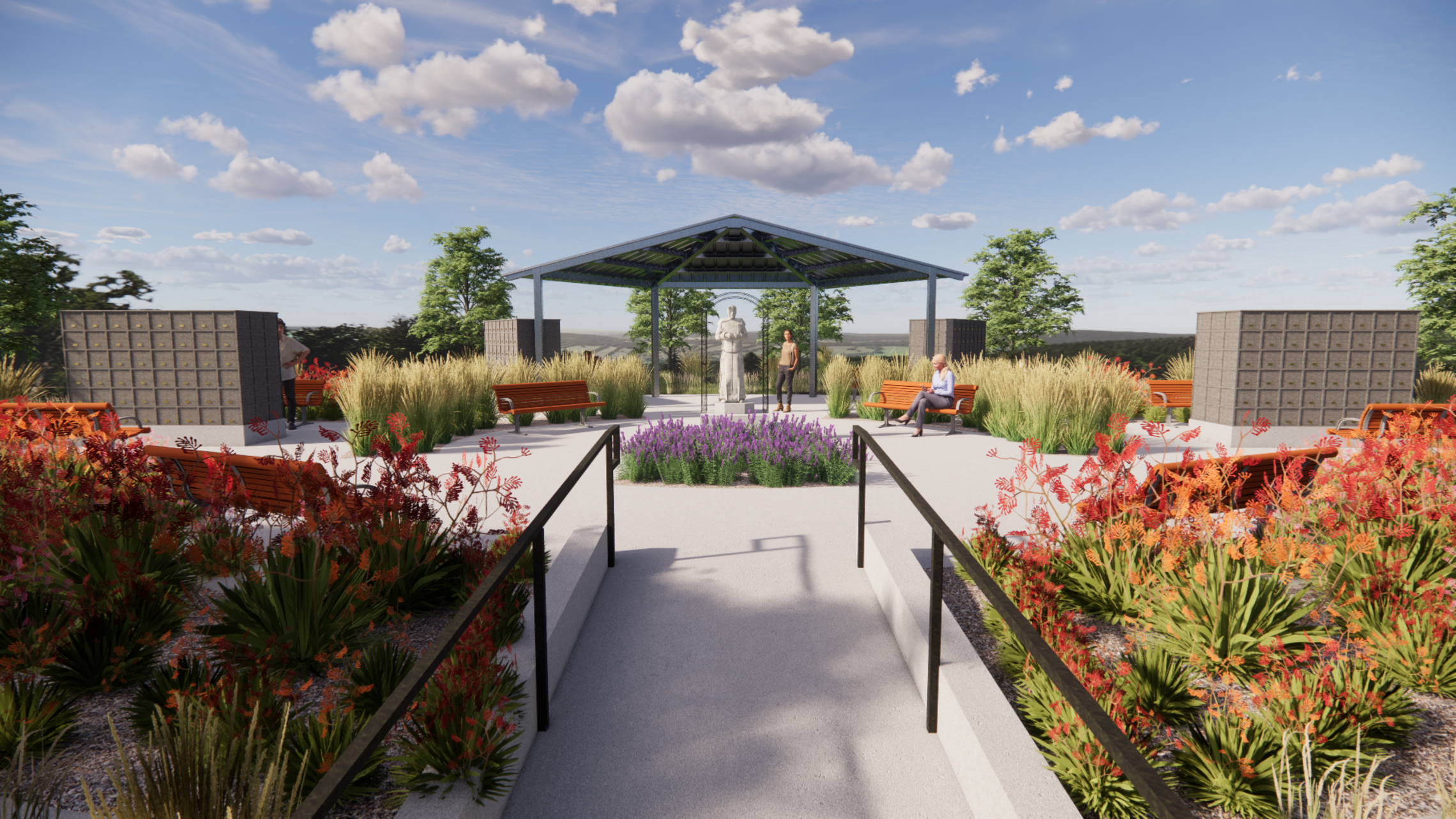 Legacy of Love
You are invited to be a part of a Legacy of Love by making an offering to the Salesian Sisters Columbarium Project. With faith and gratitude to God, we give our lives to God to become a sign and expression of His love for young people. San Fernando Cemetery in San Antonio has been the resting place of many of our Sisters and is close to reaching its capacity. Over the past years, we have examined the construction of a columbarium on our Provincial House property and have now received the blessing to go forward. The estimated cost of the project is $621,200. Please prayerfully consider your gift to our Legacy of Love Project to honor our Sisters who have dedicated their lives to continuing the Salesian mission. Together let us express our thankfulness to God as we journey towards the goal of eternal union with Him. 

For donations greater than $1,000, your name or a deceased loved one can be included on our benefactors wall in gratitude for your contribution. When groundbreaking begins, the estimated construction timeline is six months. Above is the breakdown of the project cost. 
It would be my delight to hear from you! Please reach out to me with any questions and be assured of our prayers for you.
- Sr. Bernadette Mota, FMA
directordma@salesiansisterswest.org / 210-431-4999