Visiting us, whether online or in person is not by chance. We firmly believe that Mary Help of Christians has a hand in everything. Never fear for Mary walks by your side and when the need arises she walks one step ahead.
As you seek God's will in your life, we want to let you know that we keep you and all discerners close in prayer. Thank you for considering the beauty of a Salesian vocation.
Come & Sees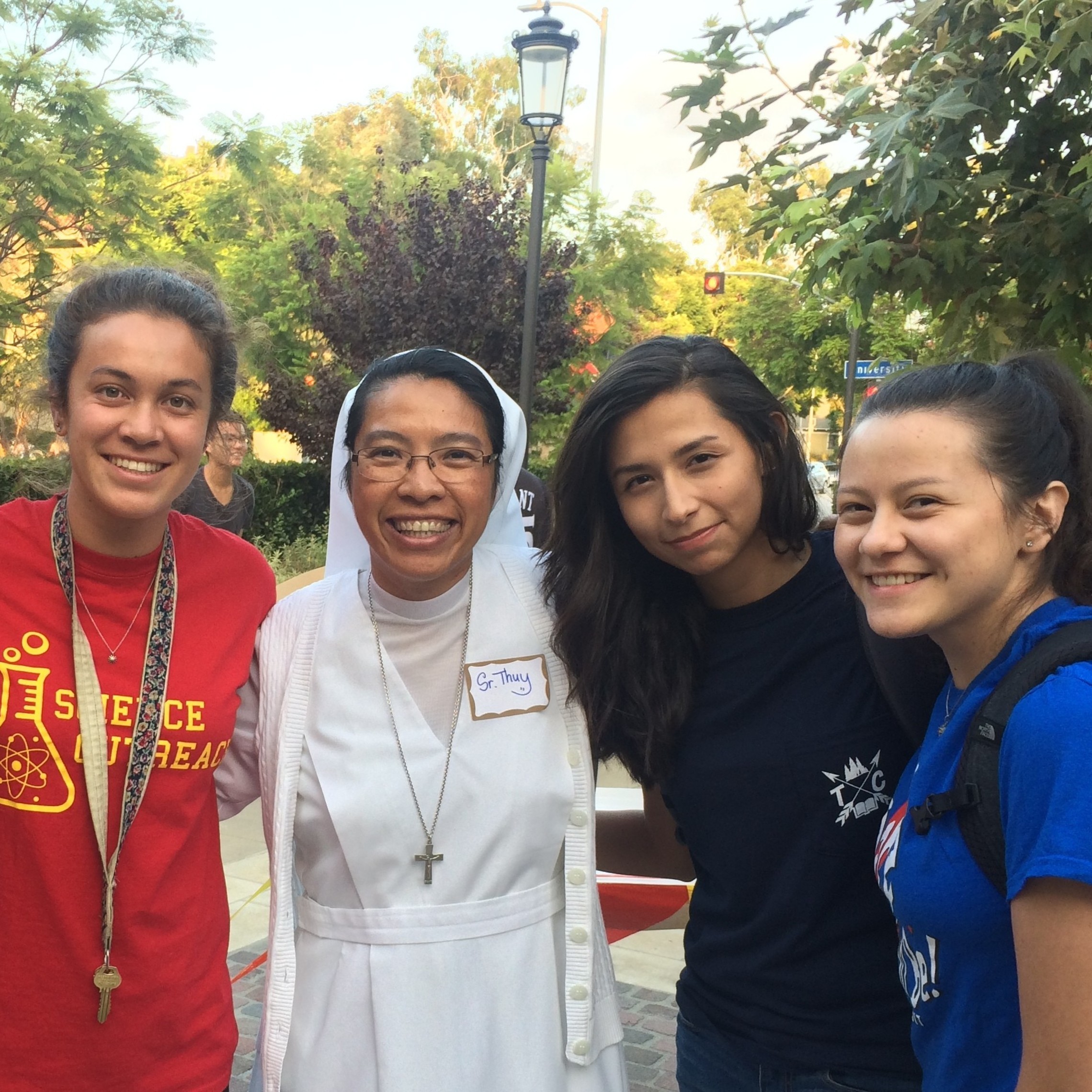 Howdy ladies! Hummm... perhaps God may be calling you to consider Salesian religious life. We invite you to visit us and experience the beauty of a Salesian vocation! Dates/Locations
Online Events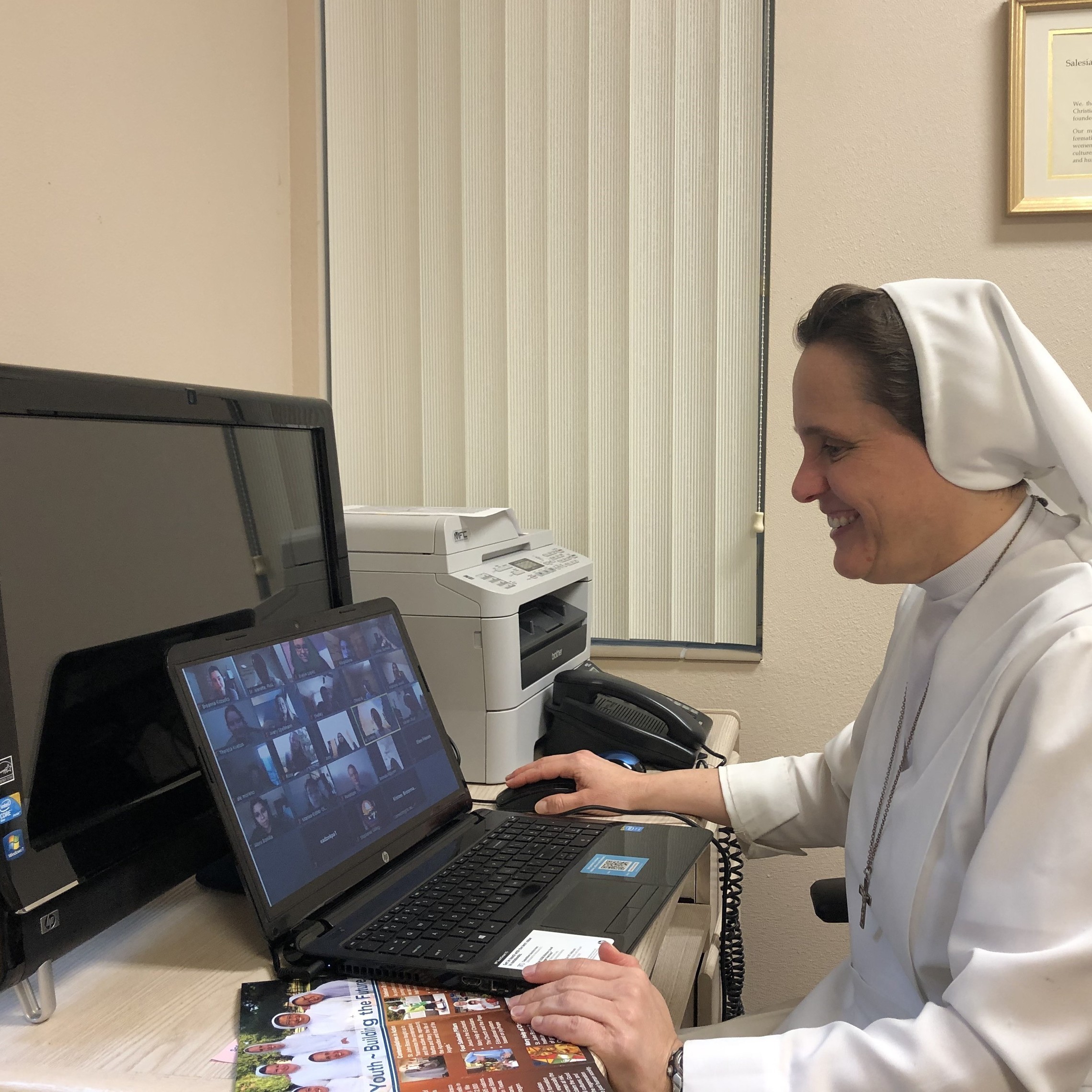 Our online events offer discerners a great way to virtually connect with us. Join us as we share vocation stories, discernment tips and much more. For more information check out our upcoming Online Events.
Summer Program
Our Summer Discernment Program, Salesian Vocation Experience, is a Come and See inserted into our summer camps. Discerners live in community, participate in our prayer life and volunteer side by side with us at summer camp. Daily formative moments offer discerners the opportunity to deepen their personal journey and learn about Salesian Spirituality. Learn more.