Do you ever feel like you know God has a plan for you but you wish He would tell you what it is? That's what the Fiat Project was created for! We will journey together to discern God's plan for your life and help you to prayerfully discover the path He is guiding you on.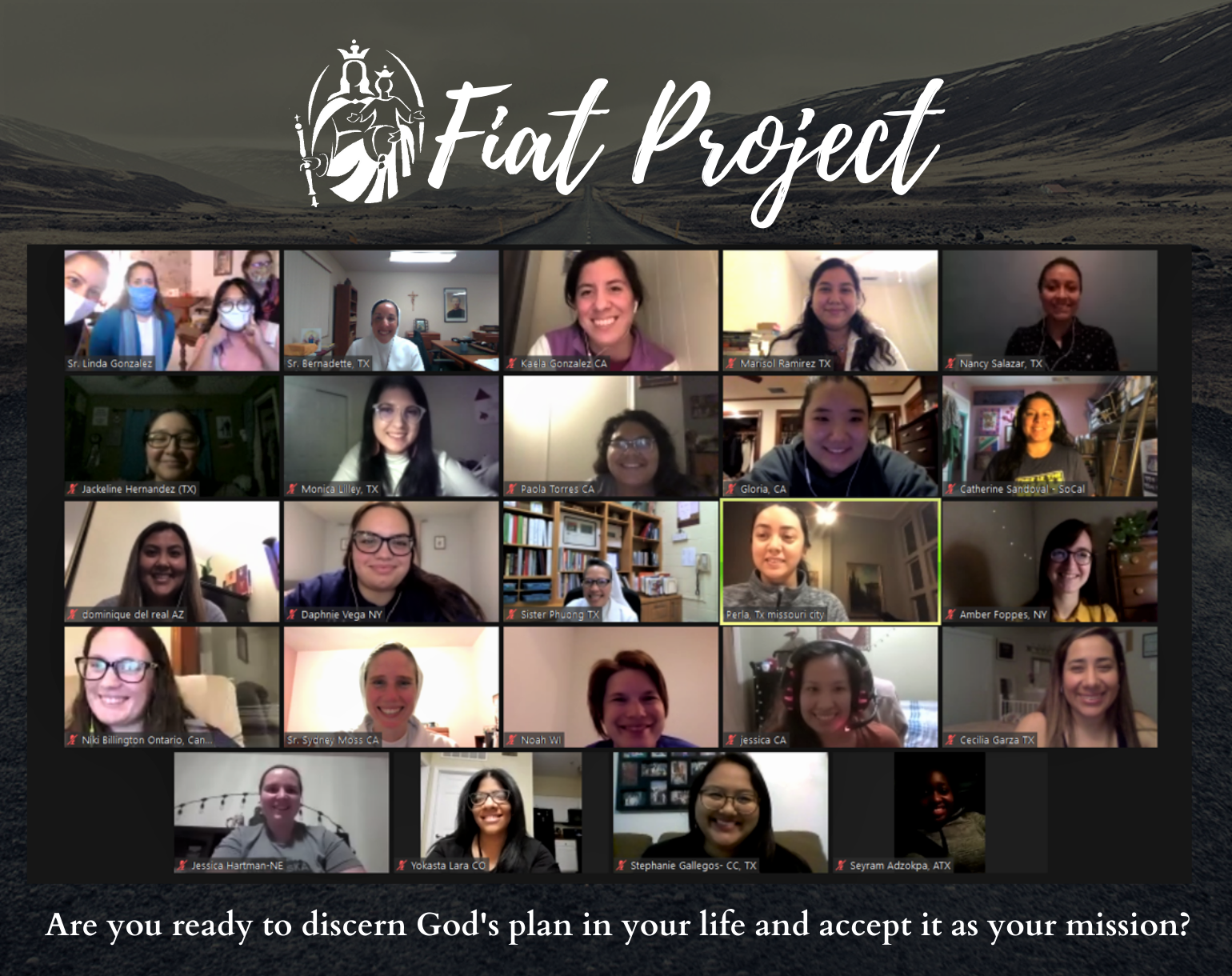 ​For Catholic, single women in their 20's & 30's

Each session includes prayer, formation, discussion, and fellowship

Monthly group meetings and spiritual accompaniment from October - May

Every 2nd Saturday on Zoom or in-person, depending on your location

Fiat Project kick-off on Saturday, Oct. 9th from 7:30-9pm (CST)

Optional in-person retreat in the Spring

There is no set cost to participate but we ask for you to contribute based on your ability. You may donate $5, $10, or $25 monthly - the price of a coffee or a good meal out! You also have the option of giving a one-time donation ($50 - $150 suggested gift). After registering you will be directed to our donation page, or you may click here to donate.

Registration is now closed. Our next cohort will begin in the Fall of 2022.
Finalist in the OSV Challenge!
We are very excited to announce that, out of over 650 applicants, the Fiat Project was one of the top 12 finalists in the OSV Challenge, a contest for Catholic innovators seeking to build or accelerate their ministry.