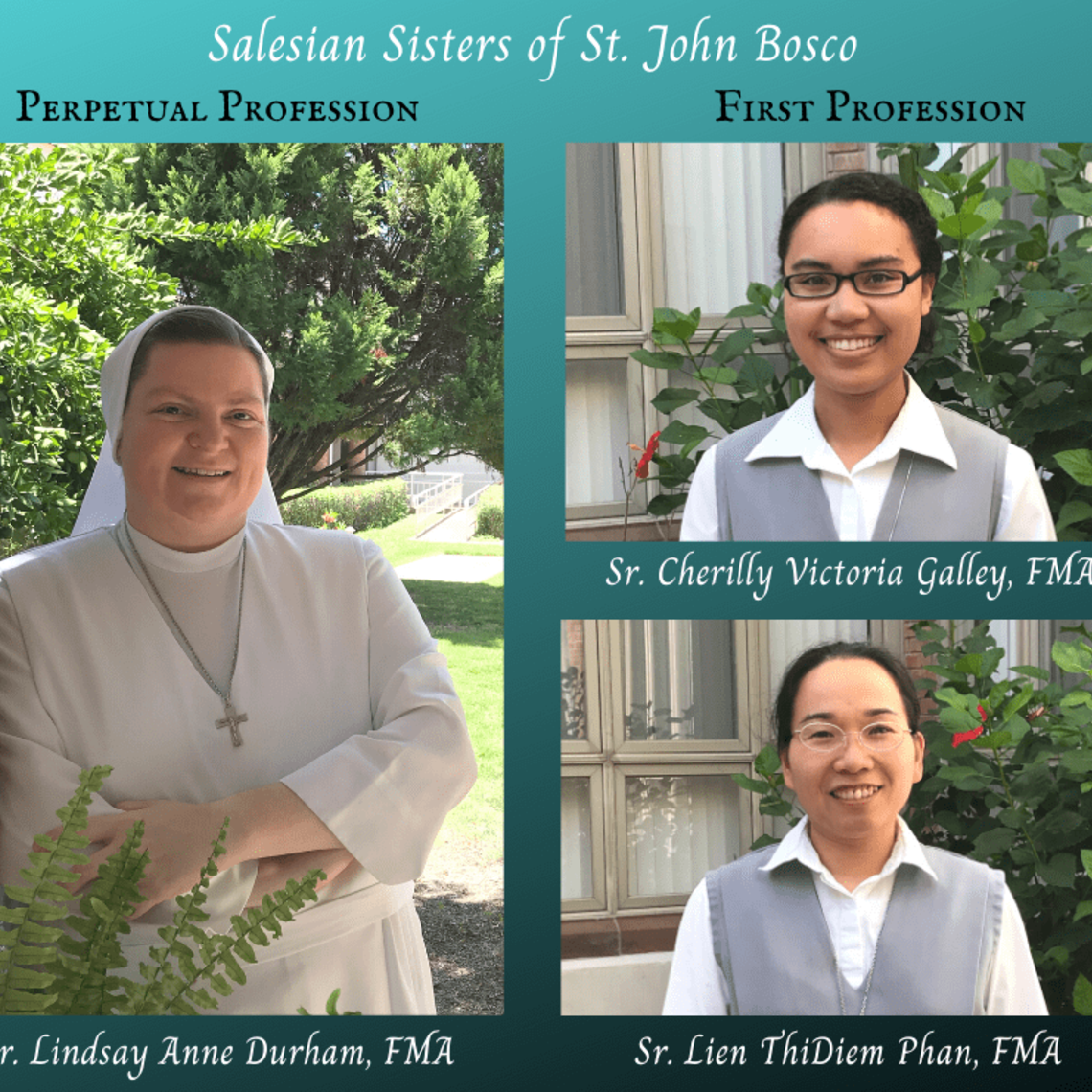 On August 5, 1872, St. Mary Mazzarello and the first Sisters made their profession as Daughters of Mary Help of Christians, also known as Salesian Sisters of St. John Bosco. In that same spirit, it is with joy and gratitude to God that we announce the Perpetual Profession of Sr. Lindsay Anne Durham, FMA. You are invited to view the celebration live on Facebook: Salesian Sisters West. It will take place on August 5, 2020, at 3:30 PM. Earlier on that same day, we will also have a private celebration for the First Profession of Sr. Cherilly Victoria Galley, FMA, and Sr. Lien ThiDiem Phan, FMA.
Due to safety measures, outside guests are unable to attend the professions. This is understandably difficult for all of us because we love having family and friends present for such occasions. Your prayers and support are greatly appreciated for these Sisters as they prepare to give themselves totally to God. You are invited to send cards or gifts to: Salesian Sisters, Attn: Professions (or name of Sister), 6019 Buena Vista St., San Antonio, TX 78237.
Monetary gifts will go to the vocations/ formation fund. Please make checks payable to the Salesian Sisters
Meet the Sisters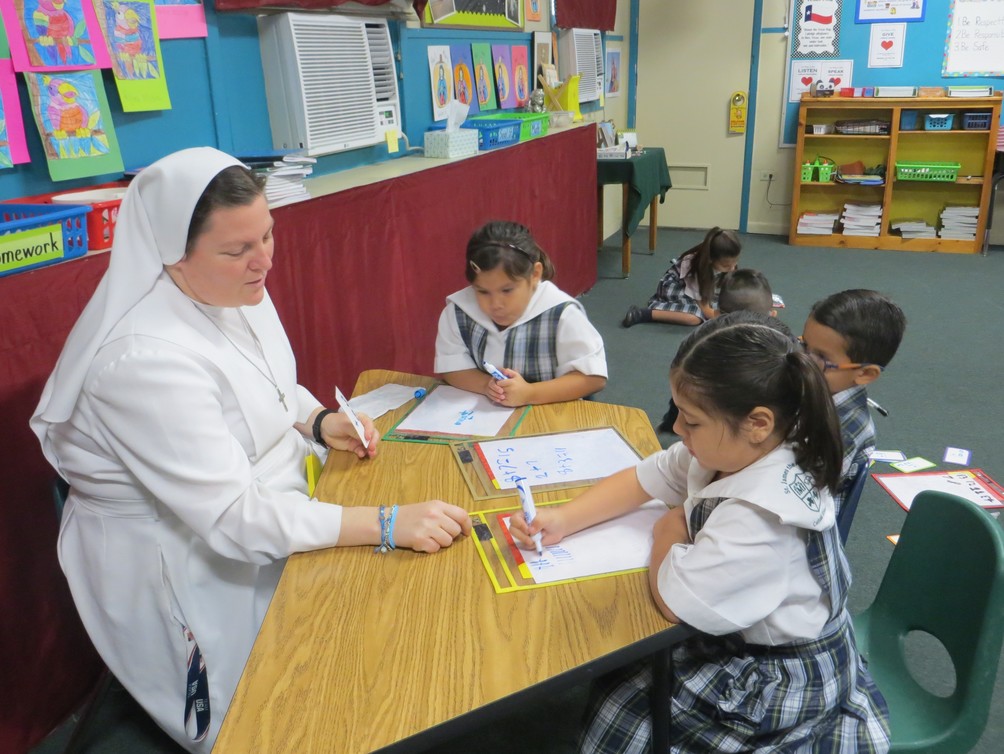 Sr. Lindsay Anne Durham, FMA
Born & raised: Natchitoches, LA
Hobbies: reading and photography
Favorite Scripture passage: "I have the strength for everything through Him who empowers me." (Phil 4:13)
What are you most grateful for as you prepare for your profession?
I am truly grateful for all the love and support from my family and friends as I prepare for this final 'yes' to the Lord. I thank my mom and dad, James and Betty Durham, for giving their blessing to me and showing me how to love unconditionally without reserve. I am also thankful that the Lord has put wonderful Sisters like Sr. Theresa Sironi, Sr Martina Ponce, and Sr. Sandra in my life to help form me into a good FMA. I know the work is not done, but I have had good guides to continue the work of formation.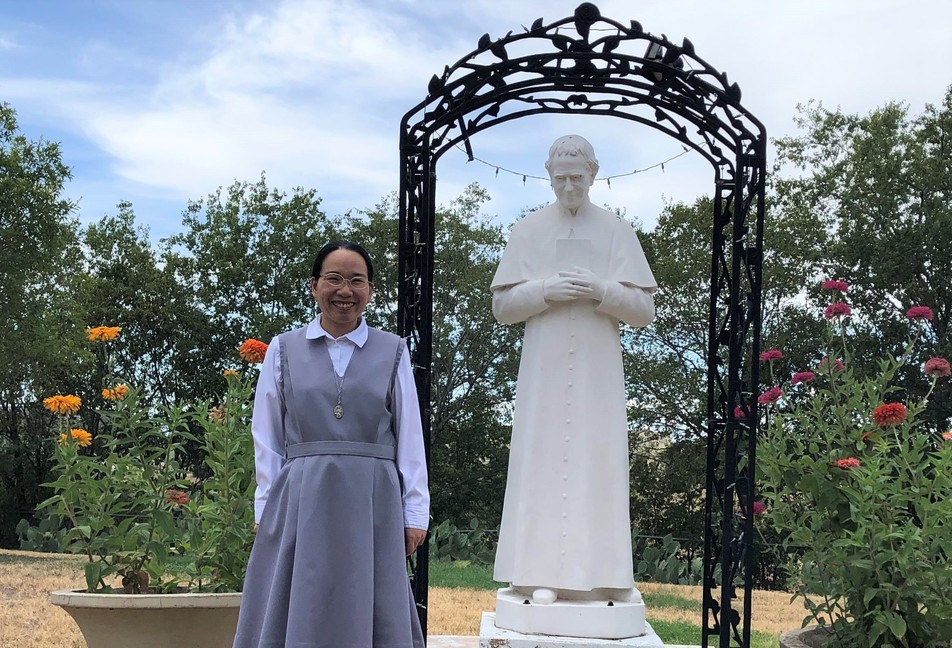 Lien ThiDiem Phan, FMA
Born & raised: Sai Gon, Vietnam
Hobbies: listening to music and hiking
Favorite Scripture passage: "Take courage, it is I, do not be afraid!" (Mark 6: 50)
What are you most grateful for as you prepare for your profession?
As I prepare for my profession, I praise the Lord for His mercy and faithfulness for calling and choosing me to follow Him. I thank my dear family who supports every choice I make, especially my older sister, Ly Phan, who led me to the Salesian Sisters and has accompanied me step by step. I am grateful for all my formators and Sisters who have guided and helped me be who I am now. I also appreciate Sr. Rosann Ruiz who believed in me and accepted me into our province. I cannot forget all my companions, my friends and those who have accompanied, encouraged, and prayed for my vocation.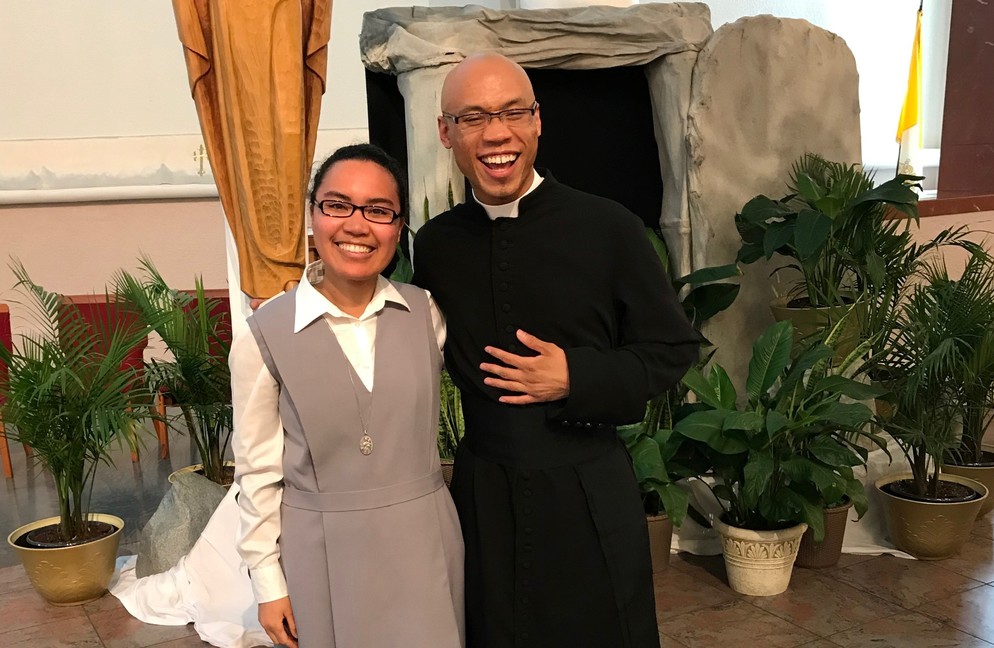 Sr. Cherilly Victoria Galley, FMA
Born & raised: Rialto, California
Hobbies: I enjoy reading historical fiction, listening to music, singing, drawing, playing piano and guitar, tap dance, and spending time with people.
Favorite Scripture passage: Jesus, looking at him, loved him, and said to him, "You lack one thing: go, sell all that you have and give to the poor, and you will have treasure in heaven; and come, follow Me." (Mark 10:21)
What are you most grateful for as you prepare for your profession?
I am most grateful for the prayers and encouragement that I have received. When I entered with a different community of Sisters and returned home at the age of 19, my family, particularly my Mom and my oldest brother, Fr. Gino, continued to support my desire to still pursue a Religious Vocation. In joining the Salesians, the Sisters, members of my home parish and Diocese, and even friends from college were excited and supportive! Knowing that people were praying and thinking of me helped me out, especially during challenging moments of life. Lastly, I'm grateful for learning more about myself and God's personal call, that God has called me to be a Salesian Sister- as my unique self!