News from the 24th General Chapter in Rome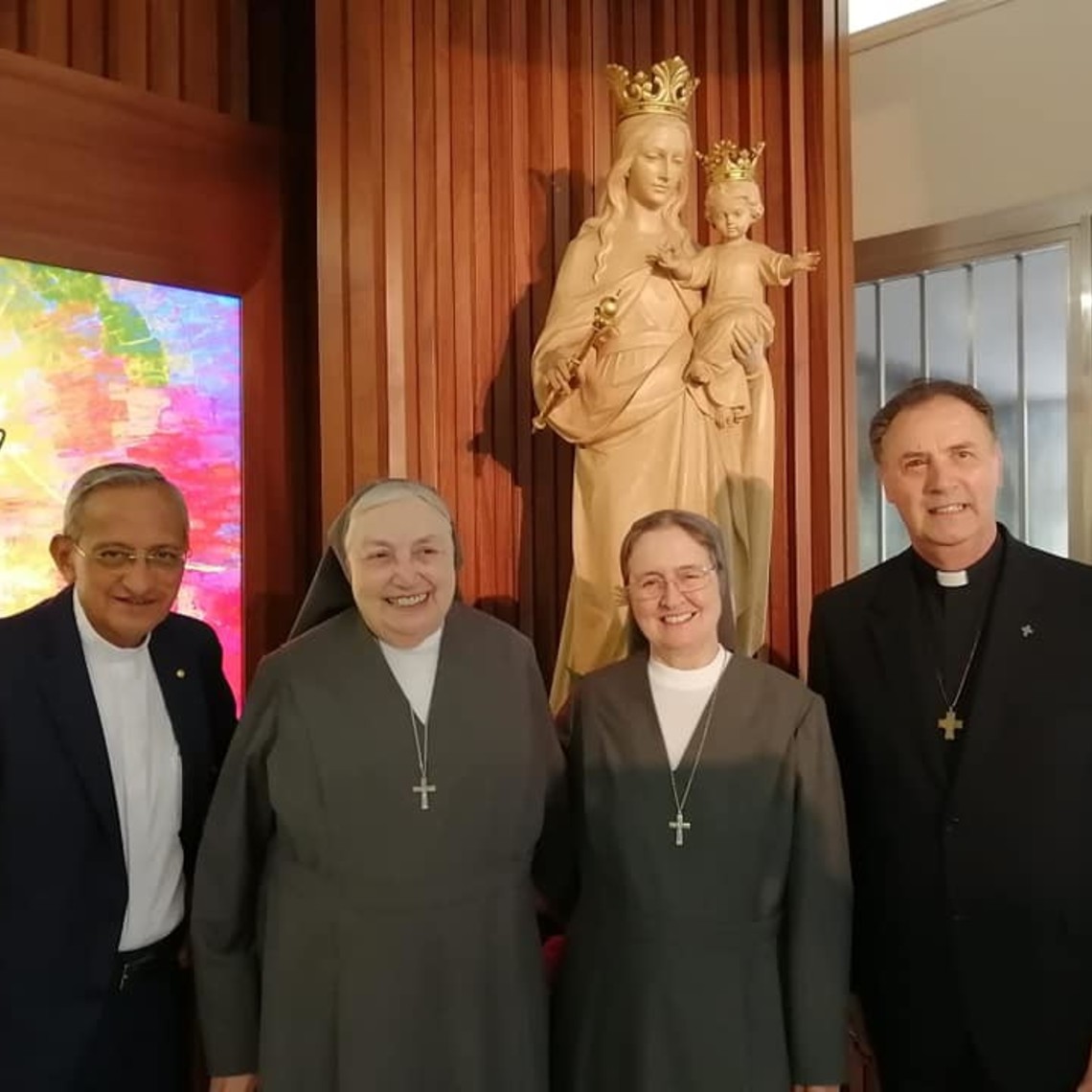 We joyfully welcome Sr. Chiara Cazzuola as the new Mother General of the Institute of the Daughters of Mary Help of Christians/ Salesian Sisters of St. John Bosco.  Mother Chiara is the 10th successor of St. Mary Mazzarello and follows Mother Yvonne Reungoat, who has led the Institute since 2008. Fr Ángel Fernández Artime, Rector Major of the Salesians, and Fr. Pascual Chávez, Rector Major emeritus, were also present to congratulate the new Mother General. The Salesian Sisters (SUO) Western Province, USA, express our love, support, and gratitude to Mother Chiara.
We rejoice with our Sisters who have been elected to the following roles of service at our 24th General Chapter in Rome:
Vicar General: Sr. María del Rosario García Ribas
Councilor for Formation: Sr. Nilza Fátima de Moraes
Councilor for Youth Ministry: Sr. Runita Galve Borja
Councilor for the Salesian Family: Sr. Leslie del Socorro Sándigo Ortega
Councilor for the Missions: Sr Ruth del Pilar Mora Velazco
Councilor for Social Communication: Sr. Maria Ausilia De Siena
Economer General: Sr. Ena Veralís Bolaños

Visiting Councilors:

- Sr. Chantal Mukase Ruzagiriza

- Sr. Maria Assunta Sumiko Inoue

- Sr. Paola Battagliola

- Sr. Phyllis Neves (from the USA!)

- Sr. Marta Liliana Riccioli

- Sr. Lidia Strzelczyk

- Sr. Celine Jacob
Join us in prayer and blessings for Mother Chiara and the General Council in their new roles of service for our worldwide congregation with over 11,500 Sisters in 97 nations.