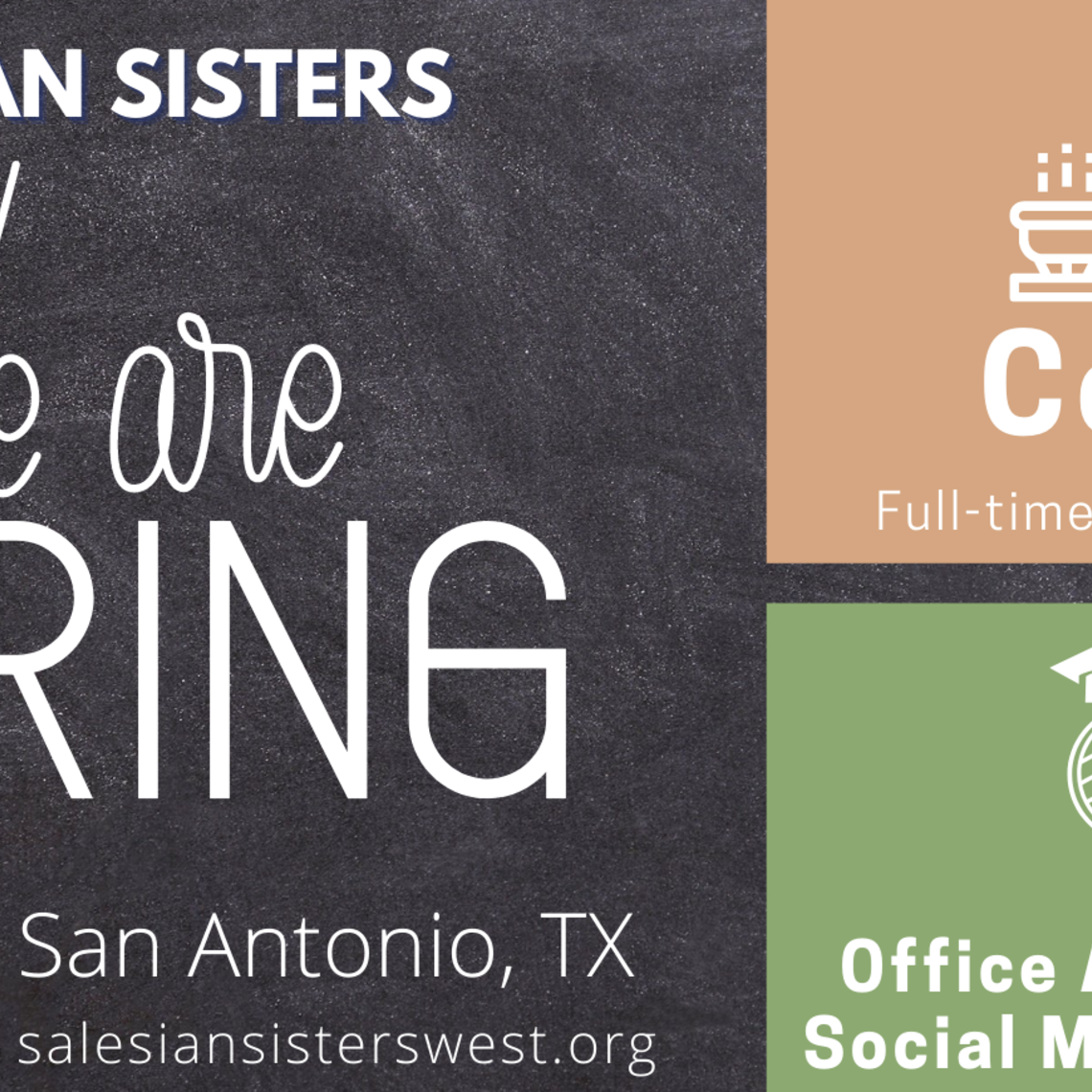 We're hiring! The Salesian Sisters in San Antonio, Texas have two job openings.
Cook (full-time with benefits) 
Location: Provincial House in San Antonio, TX
The cook will be responsible for food preparation to be served at breakfast, dinner, and a light supper. He/she will also be responsible for maintaining kitchen order, complying with all applicable sanitation, health/personal hygiene standards, following established schedules/procedures, and appropriate use of facility supplies. The ideal candidate would have a passion for working with food and cooking for a religious community.   The pay range is $14 - $16 per hour + full benefits. 
If interested, please email Sr. Jaden Tran, FMA, at fmaprovhouse@gmail.com or call at (210) 334-8833.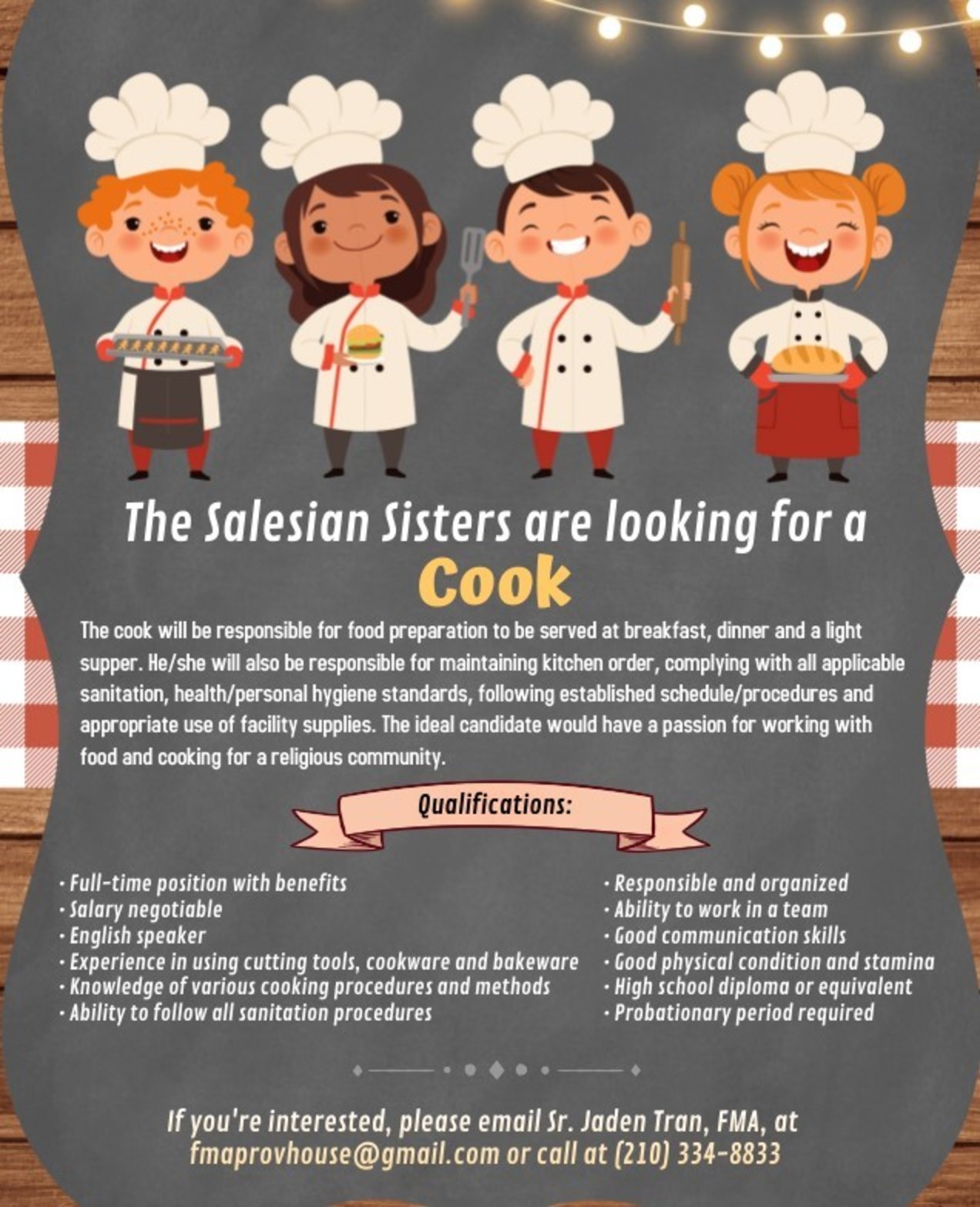 Office Assistant/ Social Media Specialist (Paid Internship or Part-time)
Location: Mission Advancement Office in San Antonio, TX
General Purpose: To further the spiritual and religious mission of the Salesian Sisters by providing office and administrative support, assisting in program development and coordination for the Department of Mission Advancement. Assist management in implementing strategic and holistic fundraising efforts that include data entry, donor relations, social media, event planning, and volunteer coordination.  The pay range is $11 - $13 per hour.  
Click here for the complete job description. 
Apply now by sending your resume to directordma@salesiansisterswest.org or call 210-431-4999.