Boys and girls ages 5-14 are invited to join us for a faith-filled summer camp experience at St. John Bosco School in San Antonio, Texas.  From June 28 - July 23, SJB Summer Camp will provide safe, spiritual, and meaningful outdoor activities for your kids within required health protocols.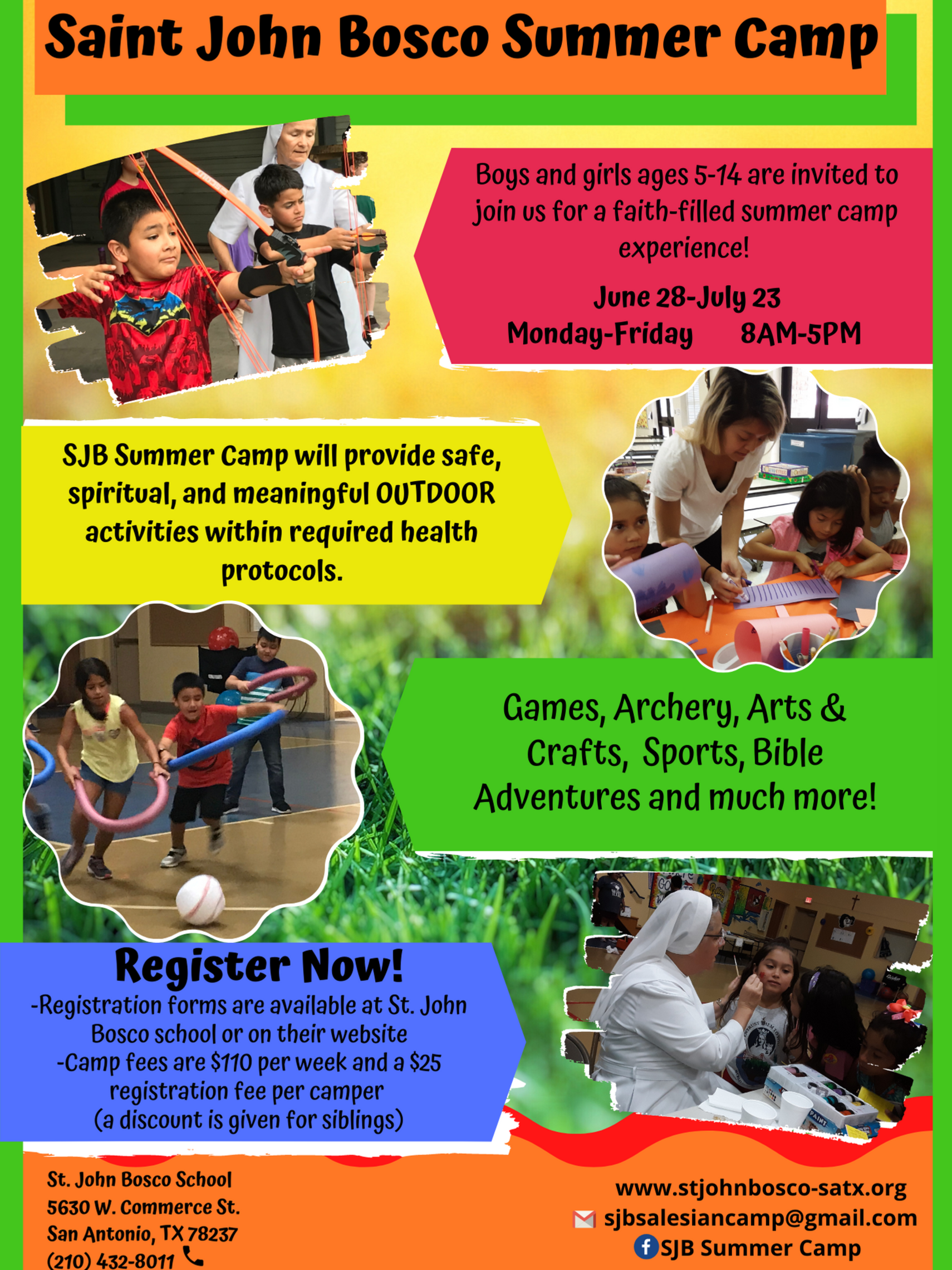 SJB Camp fees are $110 per week and a $25  registration fee per camper (discount available for families).
Click link to register now: SJB Camp Registration
Week 1: June 28- July 2
Week 2: July 6- July 9
Week 3: July 12- July 16
Week 4: July 19- July 23
For more information: sjbsalesiancamp@gmail.com or (210) 432-8011
St John Bosco School: 5630 West Commerce St., San Antonio, TX 78237
St. John Bosco Summer Camp
Made for Mission
The High School Leadership Camp, "Made for Mission," will take place June 21-25 from 2PM-4:30PM at St. John Bosco School for students entering grades 9-12 and 2021 High School graduates.   The week is designed to help the participants identify the gifts and talents God has given them and to discover how He is calling them to put them into action so they can transform the world!  Check out the videos below featuring our special guest speakers! To register for the leadership camp please click here.  (Summer camp counselors will automatically be registered for Made for Mission and do not need to fill out this registration form.)  To attend the leadership camp virtually, please click here.